ACA MEMBER FISHING GALLERY
"Better casters make better fishermen"
---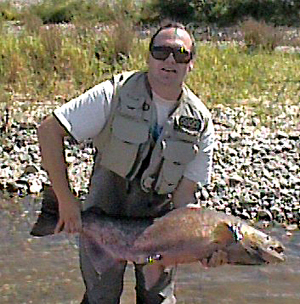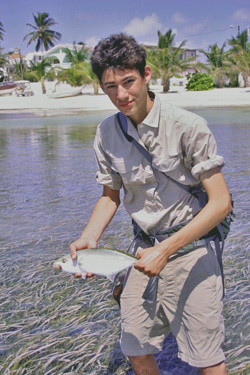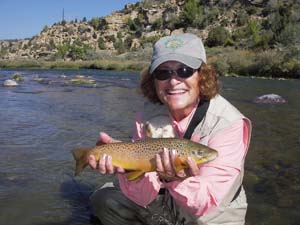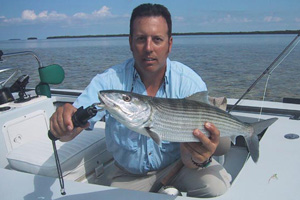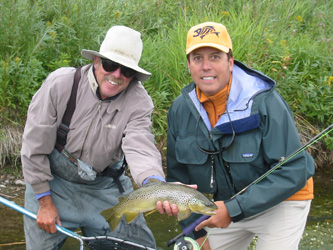 Andy Statt holds a Little Red River Brown he caught in Arkansas in November of 2007
Elaine Gong and a pretty San Juan River brown trout
Henry Mittel's first chinook on a fly and it looks around 33 lbs.
Dustin Revel on the flats of Belize with what looks like a blue runner.
John Field on Capt. Bruce Chard's boat holds a bonefish in the Marquesas
John Field and Randy Brown with a Madison River brown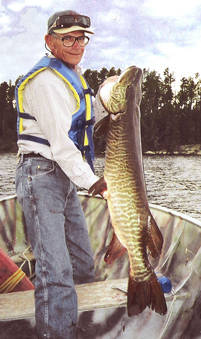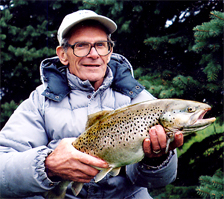 Elmer Bergandahl with a nice brown trout from a nearby Wisconsin river
Elmer Bergandahl with a beautiful tiger muskie.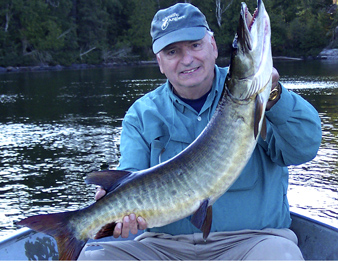 Jim Chapralis with a muskie caught with a fly rod on a mouse surface pattern.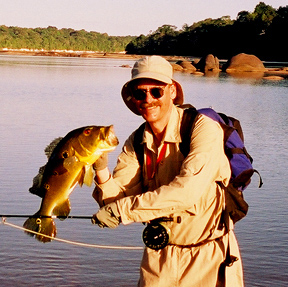 Paul Melchior with a pavon from Guyana on an exploratory trip.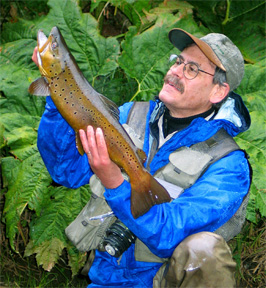 Paul Melchior with a brown from Chile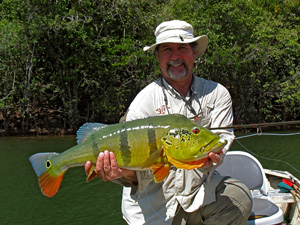 Steve Rajeff with a pavon from South America.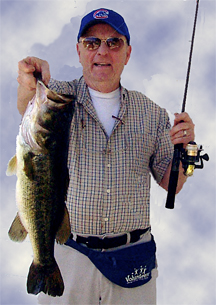 Phil Seroczynski caught this fine Florida largemouth on the fourth cast of his trip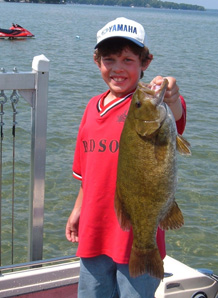 William Beck's largest smallie as of 8/18/07. It bit a white spinner-bait and weighed 5.54 lb. before it's release back into Lake Simcoe, Ont. Can.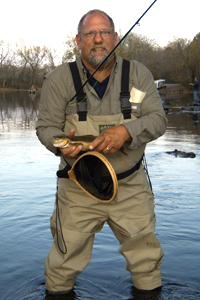 To illustrate the connection between casting mastery and fishing success, we're going to post ACA Member fish photos on our website and in the Creel. We're interested in photos of anglers with trophy sized live fish, photographed where they were landed.
Email sharp digital photos to webmaster@americancastingassoc.org. The files should be jpeg or tiff at 72 dpi. for the web and 180-300 for The Creel. Also please include the angler's name, date and place (or water) caught, the tackle and lure/flies used, and the fish's recorded or estimated, weight and/or dimensions.
The fish in these photos must be caught legally within the last three years by casting artificial lures. No dead fish photos please.The ACA Webmaster or Editor of The Creel will publish any image or story at his/her sole discretion. Please do not send prints or film, for we can't guarantee their return.